Welcome to the German Shepherd Dog Club of Canada Inc. (GSDCC)  We are the official club site for German Shepherds in Canada. / Bienvenue a Le Club de Berger Allemand du Canada.

This website was developed collaboratively. / Ce site Web a été développé en collaboration

Sherry Greenbury
(for website suggestions, additions and changes) / (Suggestions pour le site, additions et changements)
Richard Lortie
- thanks Richard for translating this site. / Merci Richard pour la traduction de ce site.
Thank you to Wendy Haddrall and James Randall for all past works. / Remerciements à Wendy Haddrall et à James Randall pour le travail effectué.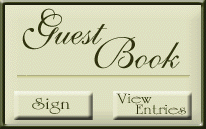 GSDCC is the country's oldest active specialty breed club. Since its inception in 1922 the Club has developed a distinctly national profile with member and affiliated clubs from coast to coast.

We welcome questions, comments, and suggestions     at GSDCC.
Site last updated March 6, 2017

LE CLUB DE BERGER ALLEMAND DU CANADA, INC. est le plus ancien club de spécialité encore actif et probablement le plus imposant. Depuis sa fondation en 1922 le club a développé un profil clairement national avec des membres et des clubs affiliés d'un océan a l'autre.

Vos questions,commentaires et suggestions

Copyright © 2017 GSDCC Inc. | All Rights Reserved.

No content, including images, may be used from this website without written permission from the GSDCC Inc.