GSDCC Inc. Canadian National

The German Shepherd Dog Club of Canada has one major show in the fall to end the show season. This is a very large exciting specialty for conformation and obedience and sometimes Agility and Rally with an average of 200-300 GSD's entered from all over Canada, the USA and sometimes Bermuda and even Germany. This is the show to see!!

This is the show of shows as all the work and winning done during the show season is basically capitalized on here as this is where most of the titles of those top dogs are won.

There are opening ceremonies and usually demonstrations during intermissions. There is a video set up to catch all these amazing dogs on tape then tapes are sold to allow breeders to preview the quality from all over and maybe choose that special male they might want to breed their female to in the future. There is a camera shoot for all the winners to keep those prestigious moments forever.  There are some beautiful perpetual trophies that stay with the club and grow in size over the years as the names of winners are put on their perspective trophies.

The show is held indoors in a hockey rink (minus the ice) on sod that is brought in specially for this show. The ring for showing is almost the size of the rink itself and it is amazing to watch the stamina of both dogs and handlers going around this ring as they are being judged. The double handlers are a show onto themselves and something to see.

There are booths to shop at, a silent auction, a large trophy table, banners flying and ribbons galore. A cafeteria, cafe and vending machines are available for all your needs.

Fun and camaraderie for all.

Copyright © 2015 GSDCC Inc. | All Rights Reserved.

No content, including images, may be used from this website without written permission from the GSDCC Inc.

...

"Throughout the Years" is about paying tribute to our past and giving support to the future of our breed.

About the Quilter:

Maureen Charlton. "Altana Shepherds ", has the honor of breeding Altana's Mystique, the top-winning Dog of all time, All Breeds. This record places the German Shepherd Dog in this prestigious position in the Record Books.

Our breed has been a part of Maureen's life for many years, giving her great success and the opportunity to make some very special friendships along the way. She says "German Shepherds make my life complete and I will always treasure the wonderful times they have given me."

Maureen has always had an interest in making things, and "quilting" is a great way to continue

showcasing her love for the German Shepherd Dog!

The German Shepherd Dog Club of Canada Inc.

Presents:

The 95th Annual

Canadian National Specialty Championship Show

The 129th, 130th, 131st and 132nd

Obedience Trials

September 14th, 15th & 16th, 2017

at The Festival Inn, Stratford, Ontario

Conformation Judges:

Michel Chaloux  ~  Dogs  ~  Futurity / Maturity Bitches  ~  Best in Maturity

Gloria Birch ~  Bitches  ~  Futurity / Maturity Dogs  ~  Best in Futurity

Michel Chaloux~  Specials

Obedience Judges:   TBA

Host Hotel:

For Premium List please contact:  Bob Stevenson

905-404-2039       gsdcanadanational@gmail.com

726 Downview Cres., Oshawa, ON   L1H 7W3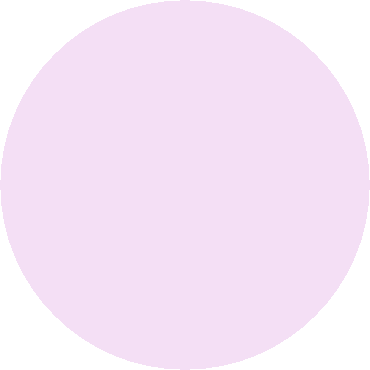 "Throughout the Years"

A Commemorative Quilt Featuring our Club's Logos

The German Shepherd Dog Club of Canada unveiled our "Throughout the Years" quilt at the 2014 National   Specialty Show in Kitchener, Ontario. It showcases every Club logo from 1925 to 2014.

This quilt was sponsored by many, (whose names have been imprinted on the reverse of the quilt itself) to be showcased at each Canadian National of the future.

Maureen Charlton envisioned, designed and created this quilt and we are grateful for her thoughtfulness and           generosity. Her classic, commemorative design also serves to honor our Club's long-time, hardworking members (past and present), and our beloved German Shepherd Dog.

Club Historian, Librarian and Secretary Tom Morgan found each logo from the Club's archives, and secured an anonymous donor who had them transferred onto        silkscreen. Maureen credits Tom's hard work and               enthusiasm as contributing factors in this idea coming to fruition.

A great video showing the largest class of GSDs at the

2014 German Shepherd Dog Club of Canada National held in Kitchener, Ontario

made by Linda Bankhead

Thank you for letting us share it Linda.